The SEO process step-by-step
Contrary to a popular belief, SEO is not magic.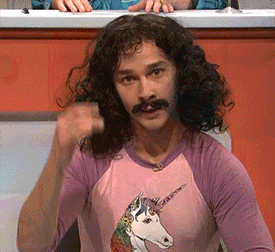 There are no magic tricks and no secret recipes. It's all about following Google's best practices, staying on top of the constant algorithm changes and using time-proven optimisation techniques that work.
Done right, it's a transparent process that can be applied to any website. 
Many clients ask "What will you be doing to my website? What is the process? What does SEO involve?". 
Well, here's exactly what's going to happen once you sign up with Local SEO Expert:
Step 1: onboard
At this stage we collect as much information about your business as possible. The more we know about your business, the better service we can provide.
You will have to fill in a (rather long) customer intake form and sometimes we might jump on a call to discuss.
We will also need you to provide us with access to your website, your Google Analytics account (if you have one) and your Google My Business listing.
Step 2: Audit
Using a variety of specialised tools, we'll be doing a full audit of your website, including:
technical health
content
backlink profile
citations profile
online reviews
The goal here is to have a full understanding of where you stand, whether the website is suffering from any common technical issues, whether you have enough content and is this content high-quality or not. We make sure you don't have any spammy backlinks pointing to your website and check how many citations (mentions online) your business has. Finally, we check what kind of reviews do people see online when they search for your business.
The results of this audit allow us to create an action plan for your particular website. Some websites suffer from a lot of technical problems, others need some Online Reputation Management to improve their online reviews, and most websites could use more high-quality relevant content.
step 3: research
This is where the research starts. We focus on 2 key things here:
Keyword research
Competitor analysis
During the keyword research stage, we identify what keywords people use to find businesses like yours. 
When doing the competitor analysis, we focus on the companies that are currently ranking higher than you. We identify:
which keywords bring them the most traffic
what content works best for them
and where they are getting their backlinks from.
If they are outranking you, clearly they are doing something right. We want to copy that!
step 4: optimise
This is where we make sure your website is 100% optimised for the keywords we've identified during the Research stage. We:
Create high-quality content targeting the phrases that people actually enter in Google
Add your keywords to the Page Titles, Meta Descriptions, Header Tags, image ALT tags, URLs, etc.
Make sure the website is structured in a way that is both user- and search engine-friendly.
(For local businesses) We also make sure each important landing page of your website is 100% geo-relevant for the area that your business serves. If you target multiple areas/suburbs/cities, we might create optimised landing pages for these new areas.
step 5: build
Once your website is fully optimised, we move on to off-page optimisation. Our goal here is to build your website's authority.  This includes:
Citation audit, repair and building
Citations are simply mentions of your business online. The more times your business Name, Address and Phone number (NAP) are mentioned, the higher are your chances of ranking high locally (average #1 ranked business has around 85 citations). Plus, your NAP details should be consistent across the internet. If you've recently moved or changed a phone number, your old address and contact details might still be out there, confusing both the searchers and the search engines, and hurting your rankings.
We audit your citations, fix the wrong ones and build the new ones by submitting your business to national, local and niche-specific directories.
Google My Business optimisation
Your GMB profile is crucial if you want to rank in the small Google Map on the search results page. 
We use a checklist to make sure your GMB profile is 100% optimised, which includes picking the best categories, adding a keyword-rich business description, filling out the Q&A section, adding geo-tagged photos, helping you get more reviews, and so on.
Finally, we launch a link building campaign. Google treats each website linking to you as a vote – the more votes you have, the more Google trusts your website. Not all links are created equal though! The cheap automated link packages you can buy from Fiverr or on AirTasker can easily do more harm than good.
Proper white-hat link building involves creating link-worthy content assets and proactively reaching out to websites that might be interested in promoting these assets. It involves working with your business partners and the local community to identify link opportunities. 
These are the links that move the needle. These are the links that Google loves and rewards.
step 6: rinse & repeat
We all wish SEO was a one-time event. You could go through the checklist, fix all the issues and be done with that. 
Unfortunately, it doesn't work like that.
Markets change. Competition is investing in SEO. Finally, the search engine algorithms are constantly evolving. What used to work a year ago, might be completely useless by now.
To stay on top, you need 2 things:
Fresh high-quality content targeting popular search phrases
New incoming links from other websites
The monthly SEO retainer is focused on creating great new content and getting you fresh links to keep you on the top of the search engines.
How long does each step take?
That depends on a number of factors:
how big is your website? 
which plan did you sign up to? 
Will you be creating content for my website ?
If you're on the Standard or Enterprise plan – then yes, unless your website already has a ton of great content, in which case we'd focus on other tasks.
How long till I see the results ?
It could take anywhere from 2 weeks to 5-6 months. Generally, our customers start seeing increased traffic and conversions within 2-3 months.
We'll provide you access to the analytics tools and will send monthly reports.